Survivor: Bolivia is Tlc479's first fan fiction.
Twists
Hidden Immunity Idols- There will be one hidden immunity idol at each tribes camp.
Tribe Swap- On Day 16, there was a tribe shuffle between Luchador and Salvaje
Tribeless- Due to the uneven number of players at the swapping point, the person who won a reward challenge became tribeless for one tribal council and joined the team that was one player down after it.
Multi-Day Challenge- On Day 28, the remaining eight castaways were brought to different locations and raced back to camp, the first one back won immunity. This challenge ended on Day 29.
Introduction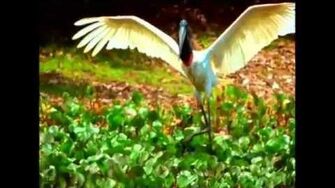 Castaways
Castaway
Original Tribe
Tribe Shuffle
Merge Tribe
Finish
Votes Against

Derek Manson
28, Mesa, Arizona

Luchador

1st Voted Off
Day 3

5

Susanna Cambridge
66, Lawson, Oklahoma
Luchador
2nd Voted Off
Day 6
5

Pedro Rascon
34, Philadelphia, Pennsylvania
Salvaje
3rd Voted Off
Day 9
7

Natalia DeSantiago
23, Albuquerque, New Mexico
Luchador
4th Voted Off
Day 12
10

Beatrice Osbourn
51, Lexington, Kentucky
Luchador
5th Voted Off
Day 15
2

Zoey Bolek
56, Miluakee, Wisconsin
Salvaje
Luchador
6th Voted Off
Day 17
3

Jerry Clark
36, Grand Junction, Colorado
Luchador
Luchador
7th Voted Off
Day 19
8

Mason Peters
23, Milford, Delaware
Luchador
Salvaje
Parinacota

8th Voted Off
1st Jury Member
Day 22

7

Gregory Tunis
24, Norfolk, Virginia
Salvaje
Salvaje

9th Voted Off
2nd Jury Member
Day 24

10

33, Tacoma, Washington

Salvaje
Luchador

10th Voted Off
3rd Jury Member
Day 26

5

LaTrina Jackson
28, Camden, New Jersey
Salvaje
Lucahdor

11th Voted Off
4th Jury Member
Day 29

10

Toby Darwin
68, Syracuse, New York
Salvaje
Luchador

12th Voted Off
5th Jury Member
Day 31

4

Vicki Pena
22, Albany, New York
Luchador
Salvaje

13th Voted Off
6th Jury Member
Day 34

9

Destiny Redford
34, Savannah, Georgia
Luchador
Luchador

14th Voted Off
7th Jury Member
Day 36

11

27, Phoenix, Arizona

Salvaje
Luchador

15th Voted Off
8th Jury Member
Day 38

5

Jasmine Alexander
24, Covington, Louisiana 
Salvaje
Salvaje
2nd Runner-Up
1

Darnell Cory
36, Columbia, South Carolina
Salvaje
Salvaje
Runner-Up
11

25, Union City, New Jersey

Luchador
Salvaje
Sole Survivor
6
Season Summary
Survivor: Bolivia was a season full of drama, suspense, and blindsides. Eighteen Americans were marooned in the Andes Mountains in Bolivia , there they were split into two tribes, Salvaje and Luchador. Salvaje was successful from the beginning, only attending one tribal council throughout the premerge point in the game. While at Luchador things did not look so good, they went to tribal council after tribal council, and their numbers dropped quickly. 
The first few days at Luchador , a lot of alliance making was going on. Derek and Mason formed a small alliance (Derek's Alliance) with Susanna, However Derek and Susanna fell at the hands of the Luchador Alliance which consisted of Beatrice, Jerry, Natalia, Ricardo, and Vicki. The third tribal council was Salvaje first and last tribal council, and due to a feud between Maria and Pedro, Pedro was eliminated. At Luchador, The team was sure they would start to improve after they ended the fued between Destiny and Natalia by voting out Natalia, however they were wrong. Mason was able to convince Vicki to flip on the Luchador Alliance and work with him to vote out Beatrice in a 2-1-1-1-1 vote after the tribe erupted into chaos. 
On Day 16, Salvaje and Luchador went through a tribe shuffle. This left three original members of each team on Salvaje and two members off of Luchador and two off of Salvaje on the new Luchador tribe. After Luchador lost yet another challenge, The Salvaje Sisters (An allince consisting of the females of the original Salvaje tribe) found out that Zoey was trying to flip and vote out LaTrina, However the remaining Salvaje Sisters were able to work with Jerry to blindside Zoey. At the next tribal council, again attended by Luchador, after a 3-3 vote between Destiny and Jerry, Toby decided that he didn't want to go to tie-breaker, and changed his vote to Jerry, causing his elimination. 
On Day 21, Salvaje and Luchador were no more, they were now the new Parinacota tribe, named after the Volcano that they had been living on for the past twenty days. There was a clear divide from the start in alliances. The Salvaje Sisters remained a strong force, however the guys formed an All Guys Alliance to take out Mason. The next few days, the paranoia grew at camp. Hiroshi and Gregory attempted to flip on the Guys Alliance to try and take out Darnell because he posed a threat. However after another tied vote, Toby again changed his vote to avoid the tie-breaker and Gregory was eliminated. And Hiroshi followed at the next tribal council. 
From Days 28-29 a two-day challenge occured. Each member of the tribe was taken a single mile away from camp without a map or any idea of where the camp is, many people dropped out because of the brutal elements they encountered. The winner of the challenge was Ricardo. During the challenge, LaTrina became ill with food poisoning after she ate deer meat that wasn't fully cooked. She refused to follow the medic's advice and stayed in the game instead of being evacuated, and her tribe voted her out unanimously because of her illness. 
The following tribal council, the Underdog Alliance tried to vote out Ricardo but the Majority Alliance was able to take Toby out of the game, and Vicki at the next tribal council. However, due to the Jasmine winning immunity, The Majority Alliance needed to start flipping on each other. The plan was to vote for Maria but due to an idol use, Destiny was taken out of the game. At the final immunity challenge, Darnell came out on top and won the first spot in the final three. Meaning the vote was between Jasmine, Maria, and Ricardo. And although Darnell was thinking about voting for Ricardo, he did not and Maria was given the last jury seat in a 3-1 vote. 
Final Tribal Council came along. It was between Darnell, Jasmine, and Ricardo. And in a 6-1 vote, Ricardo was give the title of Sole-Survivor of Survivor: Bolivia
The Game 
Voting History
Survivor: Bolivia Voting History

Original Tribes
Switched Tribes
Merge Tribe

Ricardo
Derek
Susanna
Natalia
Vicki
Mason
Gregory
Gregory
Hiroshi
LaTrina
Toby
Vicki
Maria
Maria

Jury Vote

Darnell
Pedro
Mason
Gregory
Ineligible
Hiroshi
LaTrina
Toby
Vicki
Maria
Maria
Jasmine
Pedro
Vicki
Darnell
Darnell
LaTrina
LaTrina
Ricardo
Ricardo
Maria
Maria
Maria
Pedro
Zoey
Jerry
Jerry
Vicki
Gregory
Gregory
Hiroshi
LaTrina
Toby
Vicki
Destiny
Ricardo
Ricardo
Destiny
Natalia
Susanna
Natalia
Jerry

Jerry

Jerry
Ineligible
Vicki
Gregory
Gregory
Hiroshi
LaTrina
Toby
Vicki
Maria
Ricardo
Vicki
Derek
Susanna
Mason
Beatrice
Destiny
Darnell
Darnell
Darnell
LaTrina
Ricardo
Ricardo
Ricardo
Toby
Pedro
LaTrina
Destiny
Jerry
Mason
Darnell
Gregory
Darnell
LaTrina
Ricardo
Darnell
LaTrina
Pedro
Zoey
Jerry
Jerry
Vicki
Gregory
Gregory
Hiroshi
Jasmine
Ricardo
Hiroshi
Pedro
Ineligible
Destiny
Destiny
Mason
Darnell
Darnell
Darnell
Ricardo
Gregory
Maria
Mason
Darnell
Ineligible
Ricardo
Mason
Natalia
Natalia
Natalia
Beatrice
Destiny
Ricardo
Jerry
Derek
Susanna
Destiny
Destiny
Zoey
Destiny
Ineligible
Zoey
Pedro
LaTrina
Beatrice
Derek
Susanna
Natalia
Mason
Natalia
Derek
Destiny
Destiny
Pedro
Maria
Susanna
Natalia
Natalia
Derek
Natalia
Author's Notes
The wonderful logo was made by the one and only Richie-Bean.