The winner and the character that has been named Miss Survivor Fanon 2017 is Dakota Marlow from Sulawesi, winning by an EXTREMELY close vote of 12-11-5-3! A big congrats to Dakota! Honorable mentions go to our fantastic runner-ups, Skanda Fox, Deanne Arbuthnot, and Fran Xie! Thank you all SO much for voting and keeping up with this throughout the competition. Thanks to you, we have our new Survivor Fanon Royalty for 2017!
Miss Fanon Survivor 2017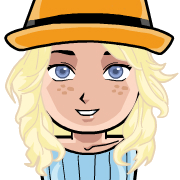 Dakota
Ad blocker interference detected!
Wikia is a free-to-use site that makes money from advertising. We have a modified experience for viewers using ad blockers

Wikia is not accessible if you've made further modifications. Remove the custom ad blocker rule(s) and the page will load as expected.